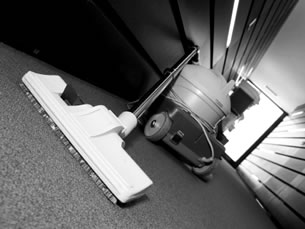 Commercial Cleaning Services
At Executive Cleaning Company, we truly understand the importance of first impressions. We know current and potential customers are more likely to do business in a clean and sanitary environment. Studies have shown that a clean work environment increases productivity. Whether your place of business is moderately small or large, private or corporate, Executive Cleaning Company can develop a detailed cleaning schedule tailored to your cleaning needs.
Our professional cleaning services include Carpet Cleaning; Floor Stripping, Refinishing & Waxing; Tile & Grout Cleaning; Office Cleaning; Upholstery Cleaning and more.
Executive Cleaning Company provides the most professional carpet cleaning service available. Our staff guarantees that the quality of our professionals will meet standards of the highest expectations... More »
Commercial Floor Stripping, Refinishing and Waxing
Though vinyl, linoleum, and natural stone floors can be very durable, proper care and maintenance is necessary to preserve their resilience and luster. Executive Cleaning Company can perform commercial floor stripping, refinishing, and sealing to completely restore your floors' surfaces to their original condition... More »
Keep your natural stone, tile and grout looking their best with cleaning and sealing from Executive Cleaning Company. Let our professional refinishing team restore your granite, marble, limestone, slate, ceramic tile and grout to their original condition. Executive Cleaning Co. will clean and polish your stone—removing blemishes, oils and scratches—and will bring your floor back to its original shine... More »
Commercial Office Cleaning
Keep a clean working environment with Executive Cleaning Company's tailored cleaning schedule that meets your budget and all your office cleaning needs. Our office cleaning professionals always meet your cleaning expectations punctually and professionally. Call us today »
Commercial Upholstery Cleaning
Office chairs and furniture are often used more than furniture at home. Keep your office furniture looking its best with an upholstery cleaning and complete sanitization of chairs and couches.
For more of information on our commercial cleaning services,
please request a free estimate or call 24 hours a day at
603-289-5181