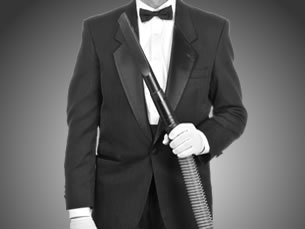 About Executive Cleaning Company
Leading the Cleaning Industry Since 1984
Residential Carpet Cleaning and Commercial Cleaning Services, including regular scheduled Janitorial Cleanings, Commercial Carpet Cleaning, and Commercial Floor Cleaning, throughout the MA and Southern NH, and Seacoast NH areas.
Executive Cleaning Company has been a leader in the industry for over 20 years. Our owner operated company has been serving the cleaning needs of a wide range of businesses, corporations and homeowners. Executive Cleaning Company is based in Manchester, NH and provides office cleaning, floor cleaning, carpet cleaning, janitorial service, both residential and commercial to greater Manchester, Concord, Nashua, NH, Boston, Lowell, MA, and NH's seacoast.
Our specialties include residential and commercial carpet cleaning, upholstery cleaning, floor stripping, sealing and waxing, and all types of daily office cleaning services. Executive Cleaning Company is dedicated to exceeding your expectations and once you experience our professionalism and quality of work you will see why we are one of the most popular choices among business professionals. We understand how important it is to maintain clean living and working space and we will strive provide you the clean environment that you deserve. Executive Cleaning Company is structured around customer service and satisfaction. Our old school business tactics have earned us many long term accounts, many repeat customers and a reputation for being on time, and always on schedule. Our superb level of service and competitive prices make us the easy choice for all your cleaning needs.
For more of information on our commercial and residential cleaning services,
please request a free estimate or call 24 hours a day at
603-289-5181